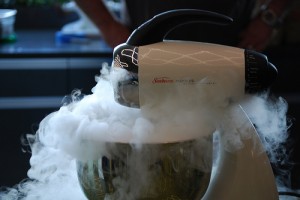 This weekend, freshly jet-lagged by back-to-back trips to the UK and Switzerland, with a brief stop in between for BarCampBoston 4, I attended the Northeast User Group Leader Summit, sponsored (thanks!) by O'Reilly Media and Microsoft. (Although I don't technically lead a user group, I play host to BostonPHP at Optaros, volunteer for BarCampBoston, and participate in Boston's Drupal and WordPress groups, as well as North Shore Web Geeks up in Newburyport.
The event, hosted in the new Microsoft NERD facility, brought together user group leaders from across the technology spectrum, and from New York to Maine. (See a shortlist of user groups represented in the wiki).


It was simultaneously frustrating and reassuring to see that the core issues are so similar across user groups:
Attracting and retaining members, speakers, volunteers
Dealing with financing, venues, sponsors
Keeping members and organizers motivated, active
Making meetings useful, interesting to a broad audience
Balancing newbies with 'experts'
Reassuring because it shows that these problems are well understood – frustrating because no simple easy solutions will make them go away.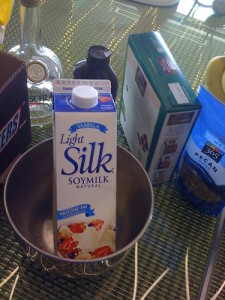 A few of the interesting sessions I attended, with links to notes which are all accessible from the event's wiki:
Care and Feeding of a Large Group / Large Event Financing – a combined session, for which I was the scribe, led by Shimon Rura from BarCampBoston and Darius Kazemi of Boston Post-Mortem
Managing Event Overload – a more casual session, which the two of us attending turned by popular vote mostly into a discussion about NewB Camp, taking advantage of the time with Sara Streeter, who organized this session and also NewBCamp.
Moving past the presentation – a very interesting session about the other ways one can manage a user group meeting, beyond just the traditional "talking head" format most folks are familiar with.
In addition to the formal sessions, Jeff Potter delighted all to a reprise of his food hacking demo from FooEast and BarCampBoston 4, making instant ice-cream using liquid nitrogen. This time, I participated, with a group of fellow vegans (and one 'fellow traveller').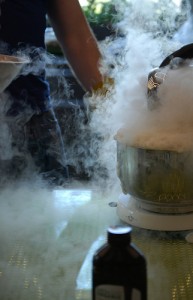 (Note for future food hackers: soy milk, at least the Light Vanilla variety we used, required a bit more liquid nitrogen and a bit longer to 'set up' – lower volume of liquid in the mixing bowl, longer time to mix in. At first it all just foamed up and spilled over the bowl, but thanks to a patient chef we were able to enjoy banana-coconut-rum soy ice ice cream custom made in a microbatch).
Ultimately, of course, what really makes any community successful is the people. While the problems of open source and commercial software user groups can vary a bit (I heard several Microsoft technology user group folks talk of having too many sponsors and too much schwag from companies to give away – a problem I've not seen in any open source based user group) they share an essential component, which is competition for people's attention. The key to breaking through the noise and consistently getting their attention? Good, relevant content, consistency (of venue, time, and quality), and true community.