Given all the raging debate about paid media online – whether users (or consumers, if you prefer) will pay for access to content, whether paywalls and micropayments have a place, and the like – it's refreshing to see an independent podcaster demonstrating the value of well curated content and the willingness of folks to pay for it.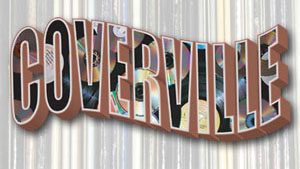 Coverville is a podcast hosted by Brian Ibbott and recorded in his home near Denver, which features cover songs and the topic of covers generally. He does a fantastic job, hosting theme shows like originalville (in which he plays the original versions of songs people mostly know by a famous cover) and cover story (in which the whole episode is devoted to covers of and by a specific artist). Check out the Wikipedia entry on Coverville for a sense of how popular the show's become.
One important note: from the beginning, Ibbott has been careful to work as necessary with "rights holders" through ASCAP, BMI, and SESAC – he even moderates a forum at podcast alley on using licensed music.
Recently, as the economy has depleted sponsorships and advertisers, it's become more difficult for Coverville to make money. Rather than just folding, or moving all the way to "pay subscribers only," Ibbott's created a new offering: Coverville Citizenship.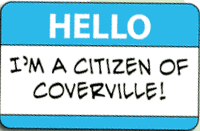 Coverville Citizens get:
a DVD each year of the previous 100 episodes (more than a year's worth)
a limited edition T-Shirt not available to non-citizens
a subscription to a premium 'bonus tracks' podcast including tracks not used in the show
the good feeling that comes from being part of something you enjoy and helping to support it
For which they (myself included) happily pay $40.
Is this the future of media?
A niche producer (though it feels odd to me to call cover songs a niche, since the genres Ibbott includes are so broad, he did identify and develop a specific hook or angle that was unique) connects to a long tail of fans, many of whom are casual fans dipping in and out, but a number of which are more devoted fans (in the case of Coverville those fans make suggestions, record trivia quizzes for Ibbot and wife Tina to play, phone in dedications, record intros for the annual countdown, and so on). Those devoted fans are willing to pay for premium access to bonus content.
Would it work if a mainstream media outlet tried to replicate it? I wonder if the producers or execs at such a company (could be radio, tv, film studio, whatever) would have the patience to let the show (and it's audience) develop. Coverville's almost 5 years old now – the first episode was in September of 2004 – and I'm not sure how early in the process the audience began to reach the levels an ROI focused company would require.
Would they be willing to let the host be so authentic and personal? Involving his wife and son in the show, doing the trivia bits live, and being willing to totally flub an answer (though of course he generally does quite well)?
If they would, maybe we'd stop hearing about how people online won't pay for content . . .