Free Software advocates have for a long time worked to draw a distinction between free of cost ("Free as in Beer") and free of restrictions ("Free as in Speech" or as I prefer "Free as in Freedom"). The challenge stems from the fact that we use, in idiomatic English, the same word "Free" to refer to both concepts, whereas in romance languages (based on latin) there's a clearer distinction between gratis and libre.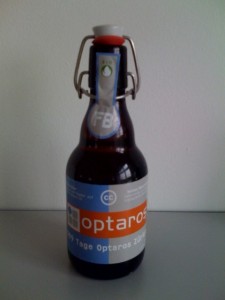 Of course, as r0ml pointed out in a masterful OSCON presentation in 2008, we do have a corresponding word in English to libre – Liberal, or Liberty. Maybe if we'd been calling it "Liberty Software" or "Freedom Software" all these years there'd be less FUD.
Two recent posts crossed my blog reader on the challenge of value versus cost. Now that so many content creators are taking approaches similar to free software via unconferences and creative commons licenses, we need to remember that "free" in these case does not mean without value and does not have to mean without cost.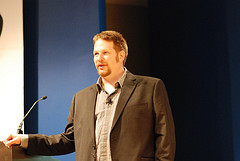 First, my friend Chris Brogan writes about why the Inbound Marketing Summit isn't free (in the sense of no charge to attend):
When you run conferences, everyone wants in for free. It's understandable. Times are tough and people don't have as much money. . . . The ticket price is $695 to attend (unless you know @dmscott, @justinlevy, or a few other people, who have codes for VIP discounts).

Otherwise, you've gotta shell out to get in.
There are lots of reasons why it isn't free, of course, not the least of which is that running the conference means incurring costs:
The venue, Gillette Stadium, is home to the New England Patriots. They charge me money to be there. The food costs me money. The power, the booth construction, all that stuff. This is simple, right? It's a transaction. I ask people for something, and they tell me how much it will cost. Sometimes, I get a discount if I buy in bulk.
Chris goes on, though, to talk about the difference between a cost focus and a value focus, encouraging us to think in terms of value:
Don't ever feel embarrassed to charge for value. Never apologize that something costs money if you've determined the value of it.
The irony is the the Inbound Marketing Summit now has to compete – for mindshare if not for actual audience, since I don't know what the actual attendee profiles of the two events look like – with PodCamp, an unconference he co-founded a few years ago.
PodCamp's model is to charge nothing or a minimal fee (this year's PodCamp Boston did charge $50 ), attract sponsors, and encourage all attendees to speak on topics about which they have knowledge. (PodCamp itself was modeled after BarCamp, which was originally created in juxtaposition to FooCamp, which was an exclusive, invite-only event for "Friends of O'Reilly.").
Just as the increased volume and quality of so-called "amateur" content has put incredible price pressure on "paid content" online, the increased frequency and quality of unconferences (*camps, tweet-ups, social media breakfasts, and the like) has put tremendous downward price pressure on more traditional conferences. They aren't the same thing – any more than fan videos are the same as Hollywood movies – but they are enough alike that people naturally compare them. There's a personal ROI calculation that goes into conference attendance (which includes not only the entrance fee but travel cost and the opportunity cost of time spent), and the presence of "free" or "nearly-free" alternatives has an impact.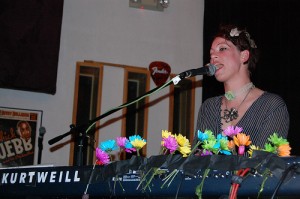 In another field heavily hit by price pressure related to digital distribution, Amanda Palmer writes about why she's not afraid to ask for money:
artists need to make money to eat and to continue to make art.

artists used to rely on middlemen to collect their money on their behalf, thereby rendering themselves innocent of cash-handling in the public eye.

artists will now be coming straight to you (yes YOU, you who want their music, their films, their books) for their paychecks.
please welcome them. please help them. please do not make them feel badly about asking you directly for money.
dead serious: this is the way [it] is going to work from now on and it will work best if we all embrace it and don't fight it.
Amanda and Chris are both in a difficult position, trying to demonstrate consistently the value of something intangible and make their living from it. Both demonstrate that stepping into new territory – experimenting with new revenue models, new ways of sharing value with communities, and new ways of interacting with audience(s) around intangibles like art and knowledge – isn't some magic path that enables you to avoid all the thorny questions about value. If anything, Chris and Amanda are leaping headfirst into the storm, trying out new ways of sharing value and determining cost, and in the process hitting these issues head on.
Who gets to set the value of an experience? The performer? The audience?
What happens when the audience values the experience differently than the performer or organizer? What if you determined the value of a conference after attending it, rather than before?
I know I've been to many a "professional conference" where if I could I'd have demanded a refund, or felt like my time would be best served by walking out rather than staying put for the complete conference. I've also been to (and helped organize) "free" conferences that were packed with value.
Similarly, I've paid for CDs or concerts which ended up being disappointing, and seen free concerts or downloaded free music (legally!) from artists who blew me away. The link between cost and value is tenuous at best, which is something I think most consumers know intuitively.
Which brings us full circle to free and open source software. (The ambiguity of "free" is one of the reasons some prefer the term "open source" – though for others this is the problem with "open source" – that it lacks the key ideological valence of "free").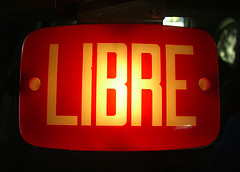 Understanding the true value of free and open source software means recognizing two key aspects:
It isn't just that you have access to the software without cost, it's that you also have access to the source code, enabling you to examine, understand, and modify its behavior to suit your needs
It isn't just that you can obtain software under an open source license, but that there is a community attached to that code, in which you are invited to participate. (Though, to be fair, not all open source communities are equally open – some commercial open source companies do limit participation in various ways)
If the dominant reason for your interest in FOSS is that it will be free of charge, you will likely end up disappointed. (This is equally true of folks for whom the primary reason to attend a BarCamp or PodCamp is the free or cheap price rather than the conversation and open space approach to coordinating content).
If, on the other hand, you're interested in being more able to experiment, being more agile in your ability to stand up new experiences and launch new sites quickly, and being less tied to traditional "lock-in" licensing agreements, you will find much to love in open source platforms and solutions built on them.
Just don't forget that value is being exchanged, even if costs are not.
You may not be paying for access to the source code, but that doesn't mean you should not expect to invest in all the other aspects of the solution. (The expression "free as puppies" is sometimes used to draw this distinction – you will need to manage, support, and maintain any solution you build or acquire, which you can do yourself or pay someone else to do for you).