So 2011 has been a pretty crazy summer for me, as evidenced in part by the fact that it has taken me over 2 months to write about changing jobs. (Or anything else, for that matter – I think that's the biggest gap in posts since I started this blog back in 2006).

Back in the beginning of May, I left Optaros and started working across the river in Cambridge at ISITE Design.

I spent five years at Optaros, and learned a tremendous amount from both the leadership and the staff with whom I delivered projects. I spent time in Switzerland, Germany, and London, as well as Austin and San Francisco, working in Optaros offices and on client sites. I wish them continued success in the social commerce / innovative commerce world; but it was time for me to move on.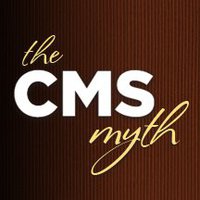 ISITE Design is a smaller (~60 person) digital agency, which has been delivering to clients for 14 years. We're headquartered in Portland (OR), with offices in Boston and Los Angeles. I first became aware of ISITE Design when they launched the CMS Myth back at Gilbane Boston in 2007. I'd met the "mythbusters" and other ISITE Design leadership folks over the years, and always respected their commitment to clients, to organic growth, and to putting strategy at the center of the digital conversation. (It's also the home of El Consultador, one of my personal inspirations as a consultant).
At ISITE, I'll be focused on digital strategy and account management, helping to grow the ISITE presence nationally and continue to build on ISITE's core CMS practice. I hope to also help bust some myths about open source CMS's, if we can just find a cape that fits . . .
Here's just a bit of what's been happening at ISITE since I joined – sign up for ISITE Insight to stay informed:
In other words, it's a pretty busy place, full of smart people with a dedication to doing good work and helping clients succeed. Just the way I like it.