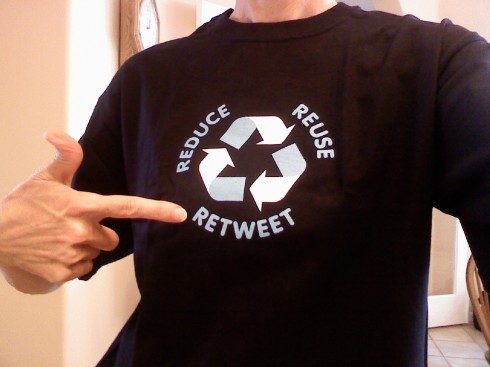 Just released an update to ReTweeter (1.1), which now uses the Twitter API for Retweeting. This means that instead of the traditional "RT: @username" syntax, the retweeted tweets will now show Twitter's little retweet icon and the link to the original tweet (where it says "about 4 hrs ago") preserved, and the retweeting user's name at the bottom, like so: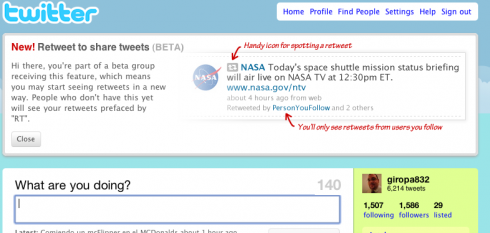 Instead of what Retweeter used to produce, which looked more like this (rt: @username):
rt: @drunkjeckman Let's also see that new format with the rt: and the @ to the original author #jeckman

— John Eckman (@jeckman) September 6, 2010
Or this (username: tweet):
Thanks to Cody Wilson at QC Co-Lab (@qccoloab) for the patch for this. Of course, if you'd like to keep the old format, you can just set 'USE_OLD_FORMAT' to true in the configuration section, and retweeter will keep using the older format.
I've also started storing the md5 hash (required for OAuth) in the database instead of recalculating it each time retweeter gets called. (If you ever need to change your md5 hash, say because you've regenerated your OAuth token at Twitter, just delete the row in the 'conf' table and retweeter will create a new hash the next time it runs).
Note that you will have to alter database tables if you've previously used a version of ReTweeter from 1.0 or before – but I've included the necessary SQL statements in the README included with the download.