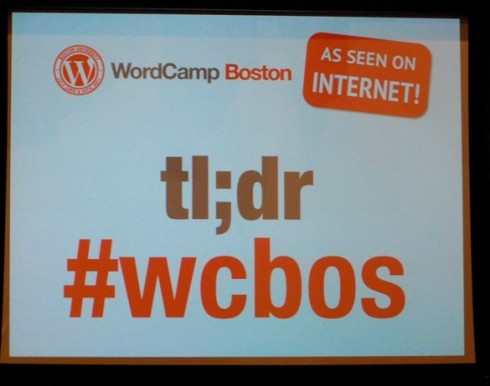 This last weekend I finally got drafted and posted Closing the Books on WordCamp Boston 2011 over on WCBOS site.

Planning WordCamp Boston the last two years has been quite an experience: challenging, at times high-stress-inducing, but well worth the effort. It's only really been possible, of course, because of the first class team of organizers and volunteers, many of whom worked quietly behind the scenes getting all the hard tasks done, especially in the weeks leading up to the camp.
Thanks are due (much overdue) to my fellow organizers and all the volunteers, speakers, sponsors, and attendees who made WordCamp Boston 2011 a great success!
Now, on to 2012.