I'm looking forward to attending two conferences coming up toward the end of February in the Boston area.
The first is the Public Media 2007 conference, from February 20th to 24th, at the Marriott Copley Place.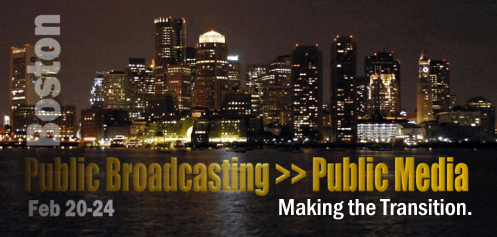 Optaros is an event sponsor and Seth will be participating in a pre-conference panel (Choosing CMS Solutions) on the 21st. I plan to be there every day, and though I may have to spend some of that time manning (personing?) the official Optaros booth, I'll get to (and blog about) as many sessions as I can.
The content looks very interesting – take a look at the session schedule or the conference wiki.
Immediately following Public Media is Beyond Broadcast, which is being held Saturday the 24th, at the Stata Center at MIT.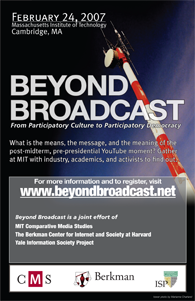 You can check out the schedule, review the available working groups, and find out who's coming.