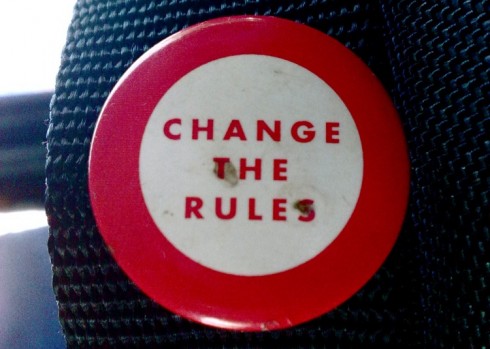 Some of the most interesting innovations in eCommerce are based on simple changes to the context of the customer-store interaction. Private Event Retail, for example, turned on its head the idea that your goal is to be as accessible as possible to as many people as possible, and changed "limited inventory" from a weakness into a strength.
In this post I discuss two other examples of changing the game by changing the rules in eCommerce: TurnTo and CureBit. Both attempt to drive consumer behavior more effectively by changing the basic timing of events: one in product reviews and recommendations, the other in deal sharing.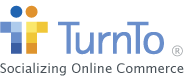 Most retailers ask you to like a product, or write a review of the product, when you are buying it or just after you've bought it. (review-your-recent-purchase reminder emails are increasingly common and beginning to verge on annoying, given that not every purchase merits a review).
TurnTo instead provides three core mechanisms which together can change that process in ways which seem to make it much more effective:
Ask Owners
Purchase Sharing
Social Merchandising
Ask Owners lets the person who is actively considering a purchase reach out to those who have actually purchased the item in question. Rather than asking the purchaser for a review at the time of purchase (or with a followup a week later), TurnTo reaches out to the purchaser at the moment someone has a question. This taps into our willingness to help our friends, and connects the need for an answer to a real person, rather than the review which is essentially written without any knowledge of who might later read it.
Purchase Sharing, similarly, tweaks the "share this purchase" model:
Purchase Sharing runs on a store's order confirmation page. Right after a purchase, it asks the buyer if she is willing to be visible as a reference to her friends when they shop here.
In other words, rather than asking me to broadcast what I've just bought, and hope that someone is listening and interested, TurnTo asks for the opportunity to connect me later with a friend who is considering the same purchase.
Finally, Social Merchandizing lets users see which of their friends have made previous purchases from a given store. (They do provide a fallback for smaller stores where users may find no friends have purchased, but still can see what purchasers said, not just what anonymous reviewers said).
Tweaking the implied social contract a bit – so that I'm asked to serve as a source of information for friends looking for help, rather than being asked to help the merchant and future anonymous buyers by writing a review – changes the game, activating people's desire to help their friends.

Curebit (referral link) – which you may have seen recently covered on Mashable — similarly changes the basic rules of group buying and deal sharing. While Living Social and Groupon create deals, present them to their audience (email lists and web visitors) and encourages people simultaneously to buy the deal and to share it, Curebit creates a deal for you to share after you've made a purchase, enabling you to share a discount with your friends and potentially get a retro-active discount for yourself on something you've already bought.
The user isn't being asked to share the deal with friends until the user has already made a purchase. This cuts out folks who are just affiliate link driven, or hoping to get deals free but otherwise not interested in purchase – it basically makes the deal available only to those who were otherwise interested enough to buy it on its own merits.
Where are the other opportunities to rethink the fundamental assumptions we've made about how people shop, across channels, in the age of pervasive digital?
Where could a tweak of the rules change the game for you?