One of the joys of being "an internet person" in the greater Boston area is that there is always more going on than you could possibly actually participate in.
Case in point this very weekend is both IndieWebCamp Cambridge and BarCampBoston 9.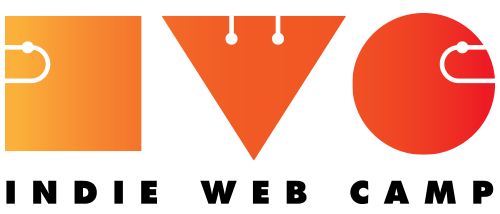 IndieWebCamps come out of the IndieWeb movement, a group of people focused on an alternative to what they describe as the 'corporate web.' That is expressed via three principles:
Your content is yours. (It doesn't belong to a privately owned social network whose terms and services give it de facto ownership if not de jure)
You are better connected. (Posting on your own domain, literally, so that external services all point back to your own site, rather than everything about you connecting to a site which again is owned by someone else)
You are in control. (Simple, restful, human readable urls to the things you want to post in the format you want, that live forever because you control every part of the domain).
There are many other principles and a number of projects underway which align to these principles.
Personally, I'm really interested in "Publish on your Own Site, Syndicate Elsewhere" (POSSE) and how WordPress can be leveraged in support of the principle of an independent web.

BarCampBoston 9 is a much broader event:
BarCamp is Boston's geek unconference, organized on the fly by attendees, for attendees.

The event is free and open to anyone, but you don't just attend a BarCamp — you can host or participate in discussions, demo your projects, and meet other techie, geeky people like you.

This year we'll be at Microsoft's New England R&D Center, October 11th & 12th.

BarCamp Boston topics include: technology, development, food-science, startups, sci-fi, 3d printing, social media, gadgets, communities, design, hardware hacking, UI & UX, entrepreneurship, AJAX, open source software, robotics, art, mobile computing, bioinformatics, RSS, social software, programming languages, the future of technology, and much, much more!
I've contributed to the BarCampBoston organizing team and volunteered, though this year that's mostly been the "show up for pizza at an organizer's meetup" style of helping. ;)
It was in preparation for BarCampBoston (the first!) that I originally launched this blog, and at BarCampBoston 3 (in 2008) where I have some my earliest talks about WordPress.
Has anyone seen an open source cloning program I could install tonight so I can go to both tomorrow?