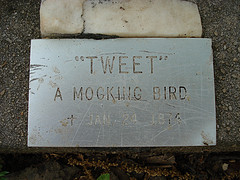 Thanks to Karen Huffman (@slakm) who raised some issues she was having with an installation of ReTweeter, I've tracked down the bug and uploaded and released 0.9.1.
Turns out that in late December of 2008, the Twitter API servers started sending a 417 Status Code response to many clients, including ReTweeter. (See Alex Payne's announcement on the Twitter API Google Group and this message from Tom Morris which identified the necessary fix for CURL based clients).
In addition to squashing that bug, this update also better handles error responses from the Twitter API in general, which is to say it actually identifies to the user what status code was returned to enable better troubleshooting.
Remember to copy your settings from your old version before overwriting with the new.